About our district heating network
We distribute hot water in the Suðurnes region and in Vestmannaeyjar
We own and operate a hot water distribution network in all municipalities in the Suðurnes region, as well as a district heating facility and distribution network in the Westman Islands.

We're supplied with hot water for the Suðurnes region from HS Orka at two locations: at Selháls in Grindavík and at Fitjar in Reykjanesbær. The hot water for the Westman Islands is heated in the heat pump station and heating facility. At the end of last year, our the total length of our distribution network in the Suðurnes region was 441,761 metres, and 111,541 metres in the Westman Islands. At the end of 2017, our distribution network included over 553 km of pipes, installed underground so they don't present an obstacle or eyesore.
District heating in the Suðurnes region
The hot water produced at HS Orka's geothermal power plant at Svartsengi is freshwater (groundwater), obtained from freshwater reservoirs at Lágar. The water from these freshwater reservoirs is also used for freshwater in Grindavík, Reykjanesbær, Suðurnesjabær and Keflavík International Airport's security restricted area. The hot water production process is quite straightforward. Freshwater is heated using geothermal steam. As well as being heated up, the hot water is boiled to release all gases, particularly oxygen and carbon dioxide, in a process known as degassing. The hot water would be unusable if not degassed, as it would corrode steel. Corrosion is only possible if there is oxygen present.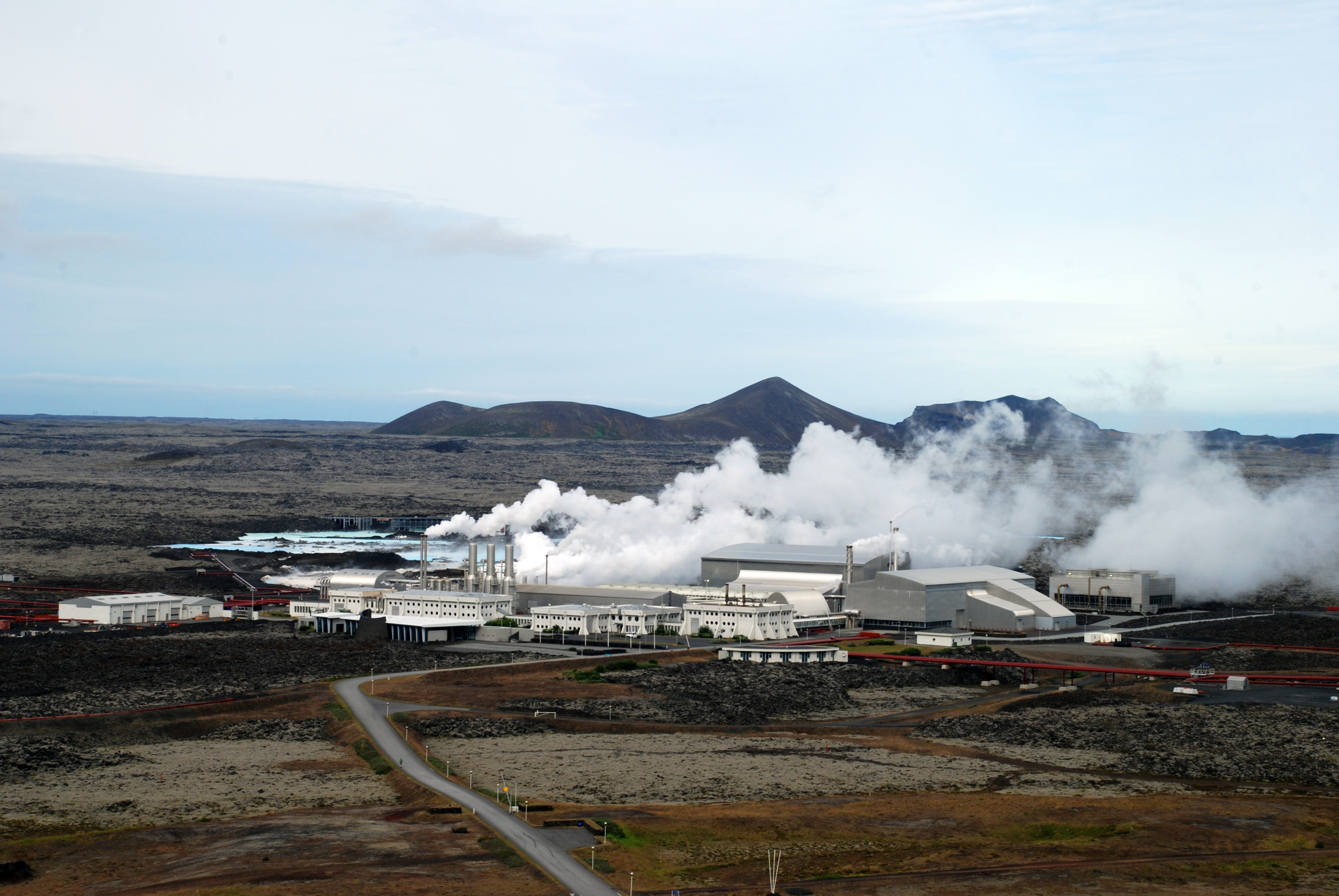 District heating in Vestmannaeyjar
The heat pump station has four sea pumps pumping 6–700 liters of 6–11°C seawater into an evaporator, where it is cooled down.  The energy generated by this cooling is transferred to the second heat exchanger, which heats the district heating water.  The system's control station is located in the heating facility, where there is also a 20 MW electrode boiler producing steam for two 10 MW heat exchangers that heat up the water that is pumped into the distribution network. The water used for heating is drinking water sourced from the Eyjafjallajökull region which is pumped via submarine pipes to Vestmannaeyja. Surplus energy from Landsvirkjun is used to produce the steam. Speed-controlled pumps pump the water into dual distribution network, i.e. it has an upper and lower distribution network. Insulated steel pipes or insulated Pex plastic pipes are installed to homes. One of the pipes is the supply pipe (hot water at a pressure of 4 to 7 kg/cm2) to for domestic heating and hot water. Once used, the water enters the return pipe (approximately 28°C at a pressure of 2 to 4 kg/cm2) to the heating facility for reheating.